Cathy Newell Price designs and makes contemporary jewellery from her studio on the Bere Peninsular next to the Tamar river in West Devon.

She uses a variety of techniques to transform precious metals to reflect botanical forms and scenes. These include chasing and repousse, direct casting and saw piercing. These are then combined with different surface treatments including enamelling.
Cathy is mostly self taught and started making silver jewellery as a teenager. She studied Botany for her undergraduate degree and her interest in plants and the natural world is evident in her jewellery designs.
An experienced and qualified teacher Cathy runs jewellery evening classes online for people who have their own tools at home and also offers one to one and small group workshops in her studio.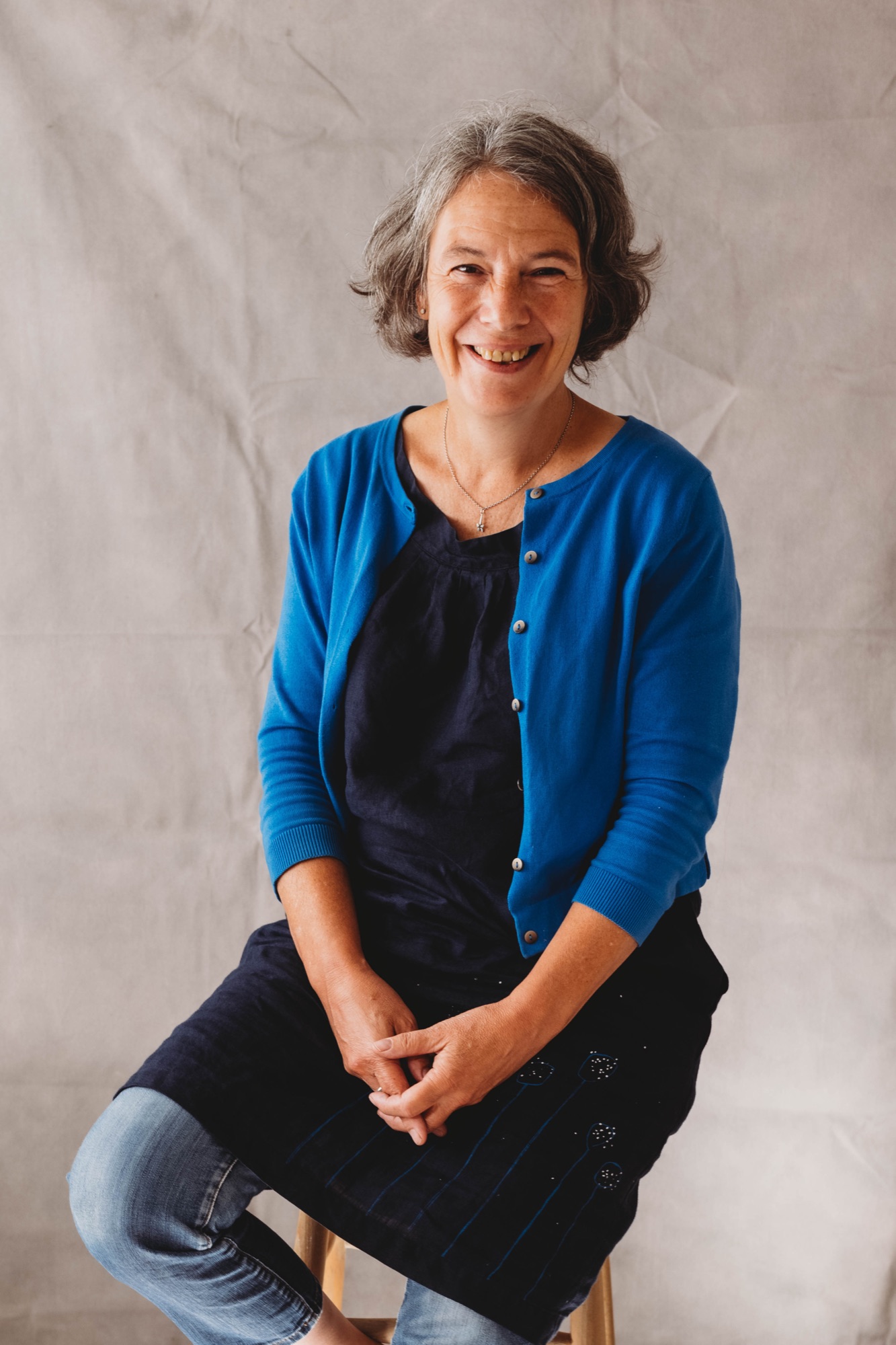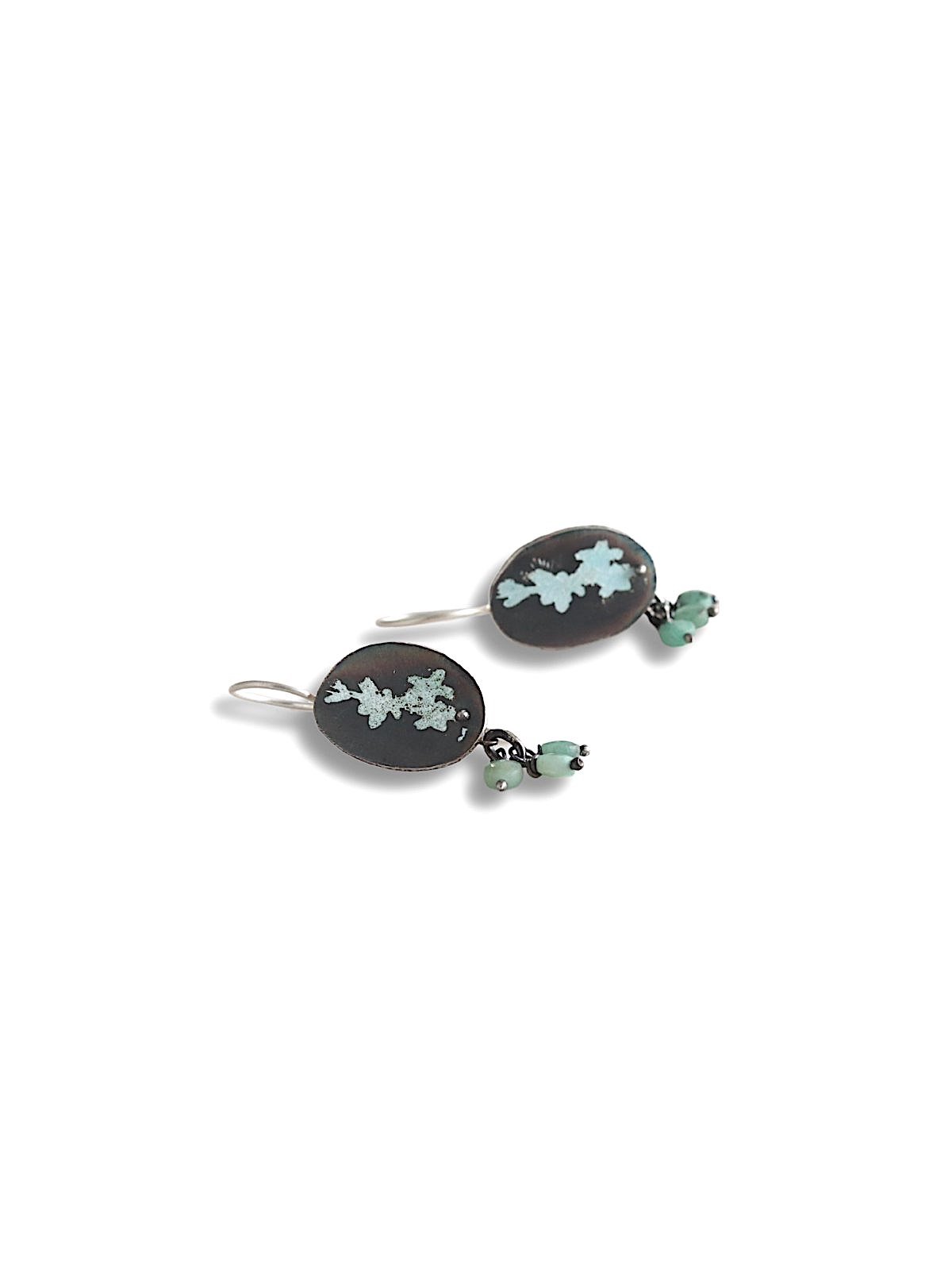 Contemporary enamel jewellery. The enamels are ground to a fine powder under water in a pestle and mortar. They are then applied to the silver and fired in a kiln to fuse the enamel to the metal. On most pieces the surface is then "stoned back" so the enamel is flush with the silver and any pits and holes repaired before refiring; each piece may be fired several times to achieve the requiried results. The silver is often oxidised to give it a dark appearance that contrasts well with the vibrancy of the enamel.
These cuffs are made by the traditional technique of chasing and repoussé that involves setting the silver in molten tar. Steel chasing tools are used with a hammer to work the silver first from the back. Then when the required depth is achieved the piece is taken out of the pitch, cleaned up and set back in the pitch. It is then supported and can be worked from the front without losing the depth. It is a time consuming, but very rewarding way to work the silver.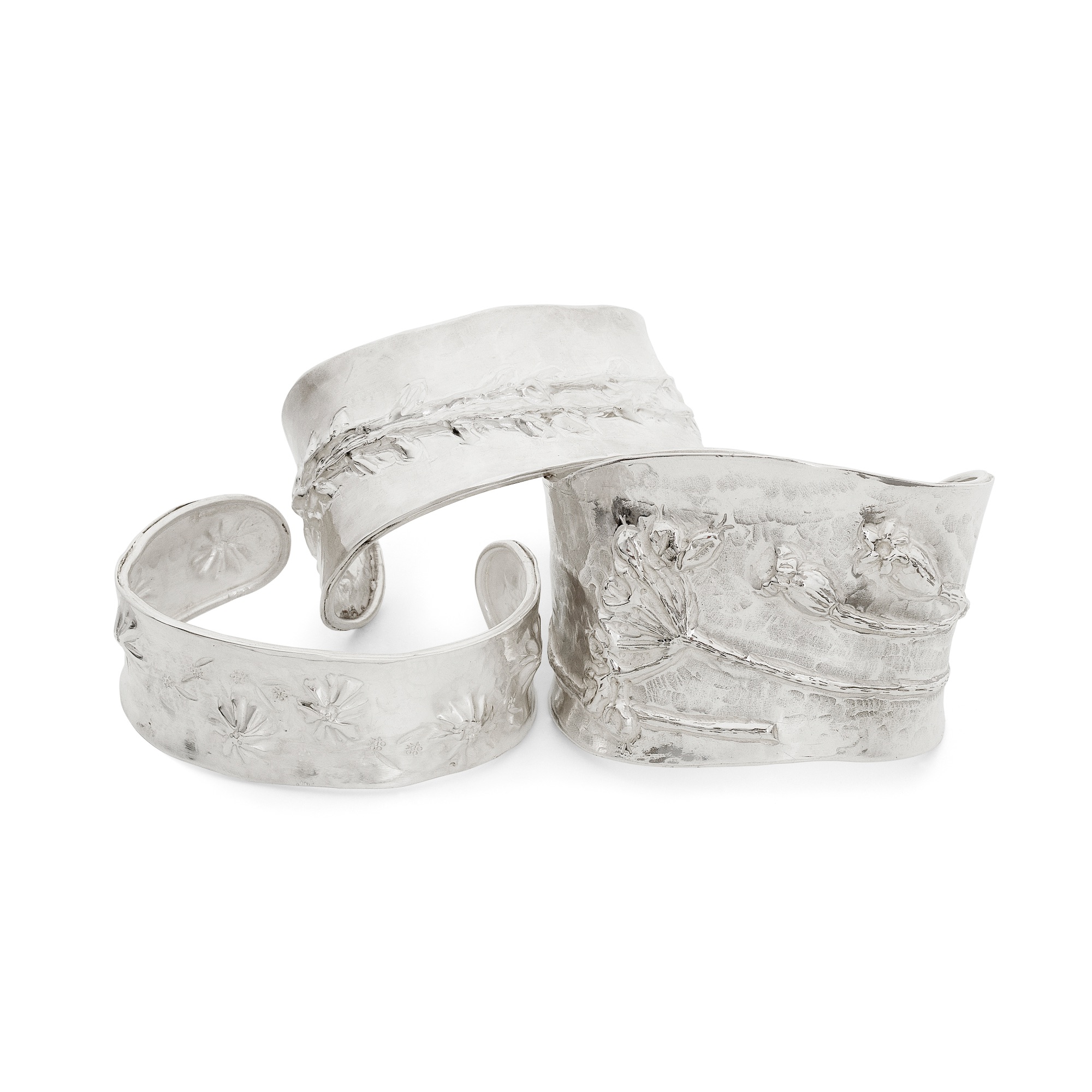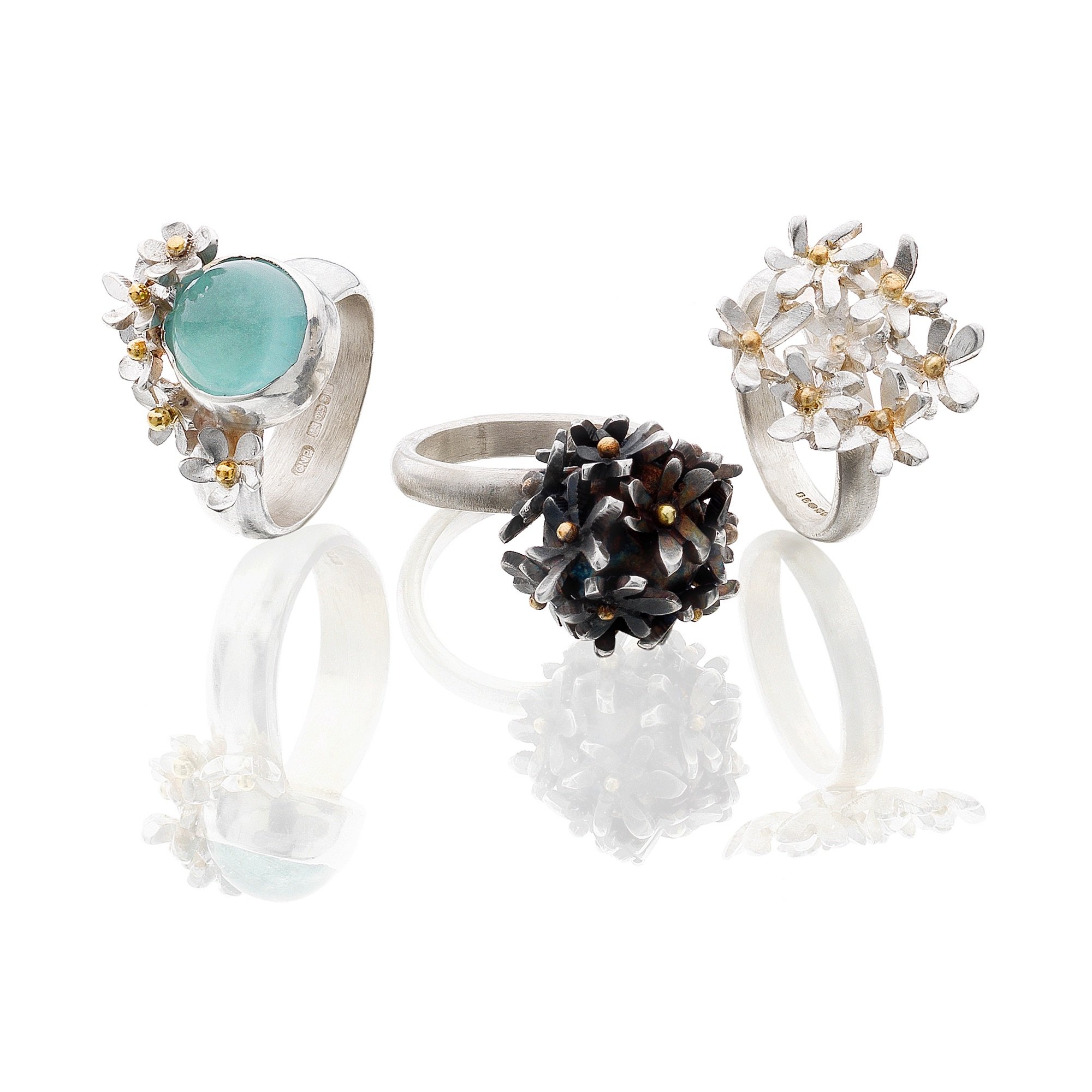 The Flower Bomb Collection is made by cutting flowers out of silver by hand; these are individually soldered on to the form, finishing with a gold bobble to the centre. The multiple soldering construction is challenging, but satisfying to achieve.
The Dahlia range is made by chasing silver to give the petal pattern, hand pierced, then colour is added by oxidisation, enamel or gold fusing.
The birds are made by the lost wax asting technique. Other sculpural pieces are made by pouring molten silver into individually carved moulds in charcoal