News
My first retail show of 2019 is Made by Hand at Cheltenham Town Hall 8 - 10 March 2019. You will find me on stand 71. Opening times are 10.00am - 5.00pm on Friday and Saturday and 10.00am - 4.00pm on Sunday.
Come and visit me in my studio Friday 23 - Sunday 25th November 2018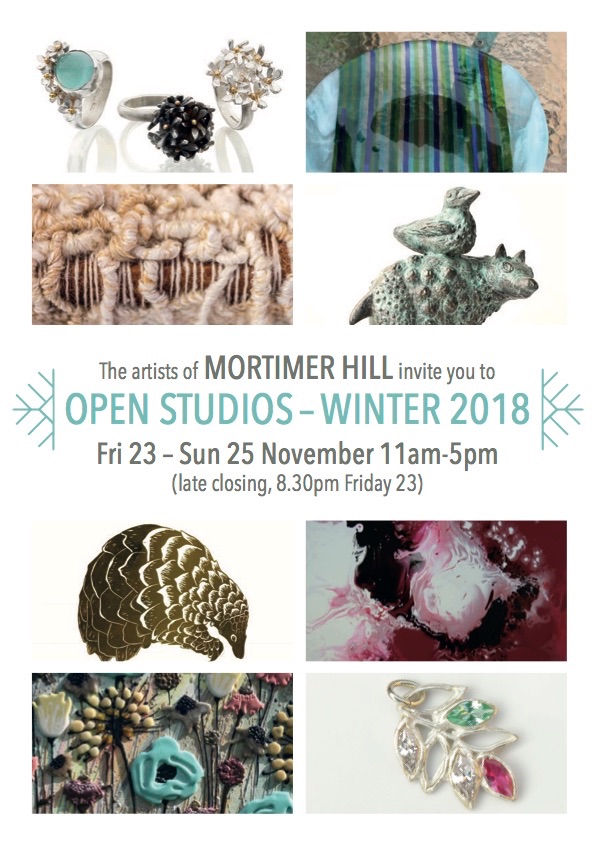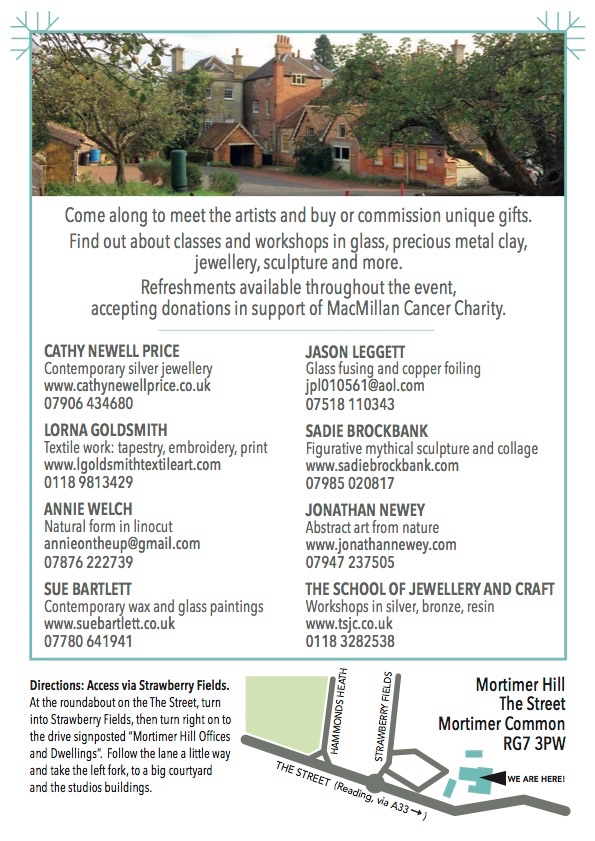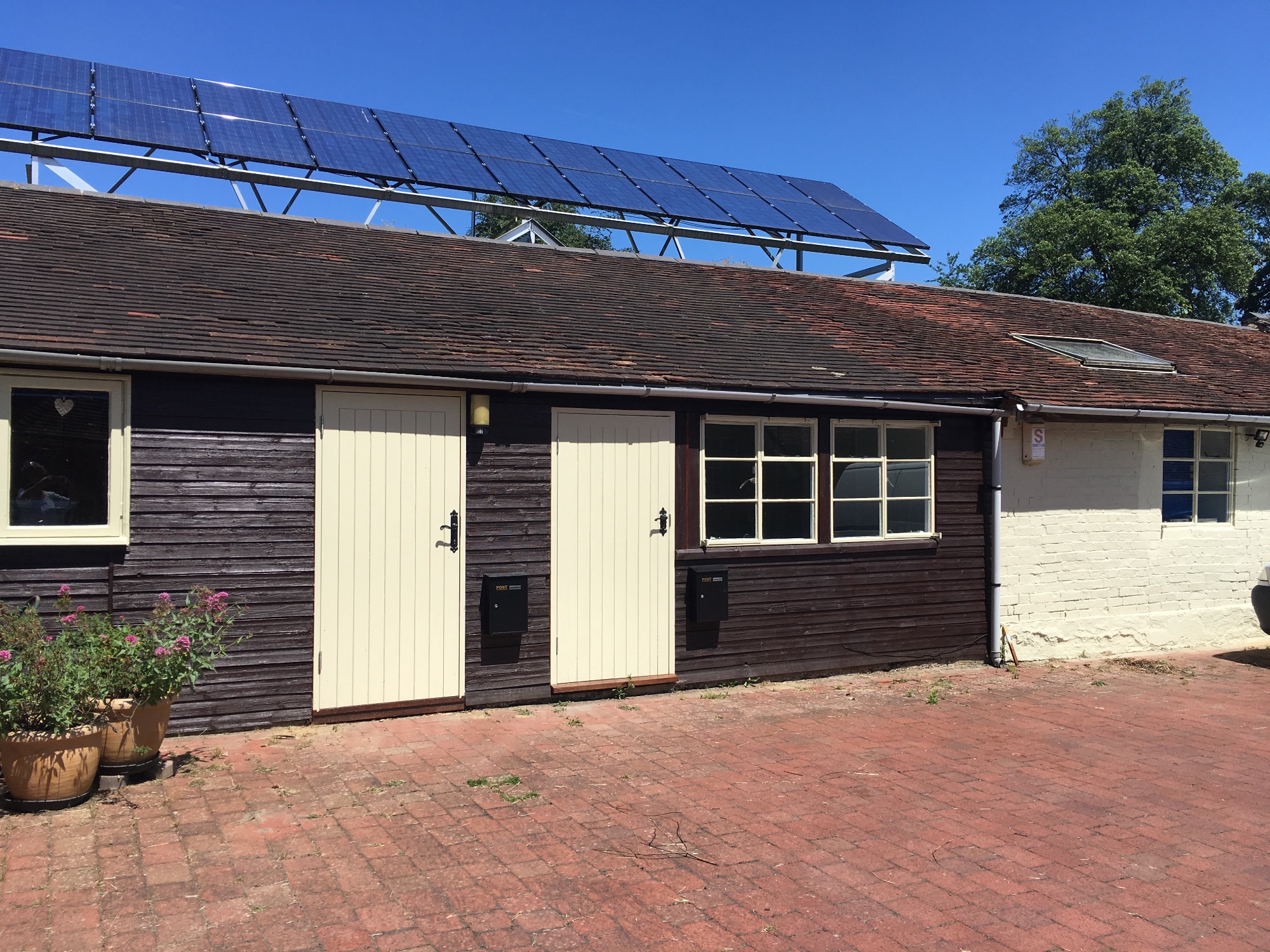 I've moved Studio! I am now based in Mortimer, near Reading in Berkshire. I have a lovely bright, sunny workshop with a separate office/show room. I love it here! Do get in touch if you would like to visit.
Contemporary Craft Festival - The most wonderful show!
Contemporary Craft Festival, Bovey Tracey, Devon
Friday 8th June - Sunday 10th June.
Marquee C, stand C15
Come and visit me in my studio
Thursday 17th May - Sunday 20th May 2018
I am opening up my studio in Shinfield as Part of the West Berkshire Open Studios scheme. This is the last time that I will be opening at this studio as I will be moving in June.
11.00am - 5.00pm
Please look at the map below - you can only get to us from the Shinfield end of Hyde End Road as the the road is closed to through traffic from Spencers Wood.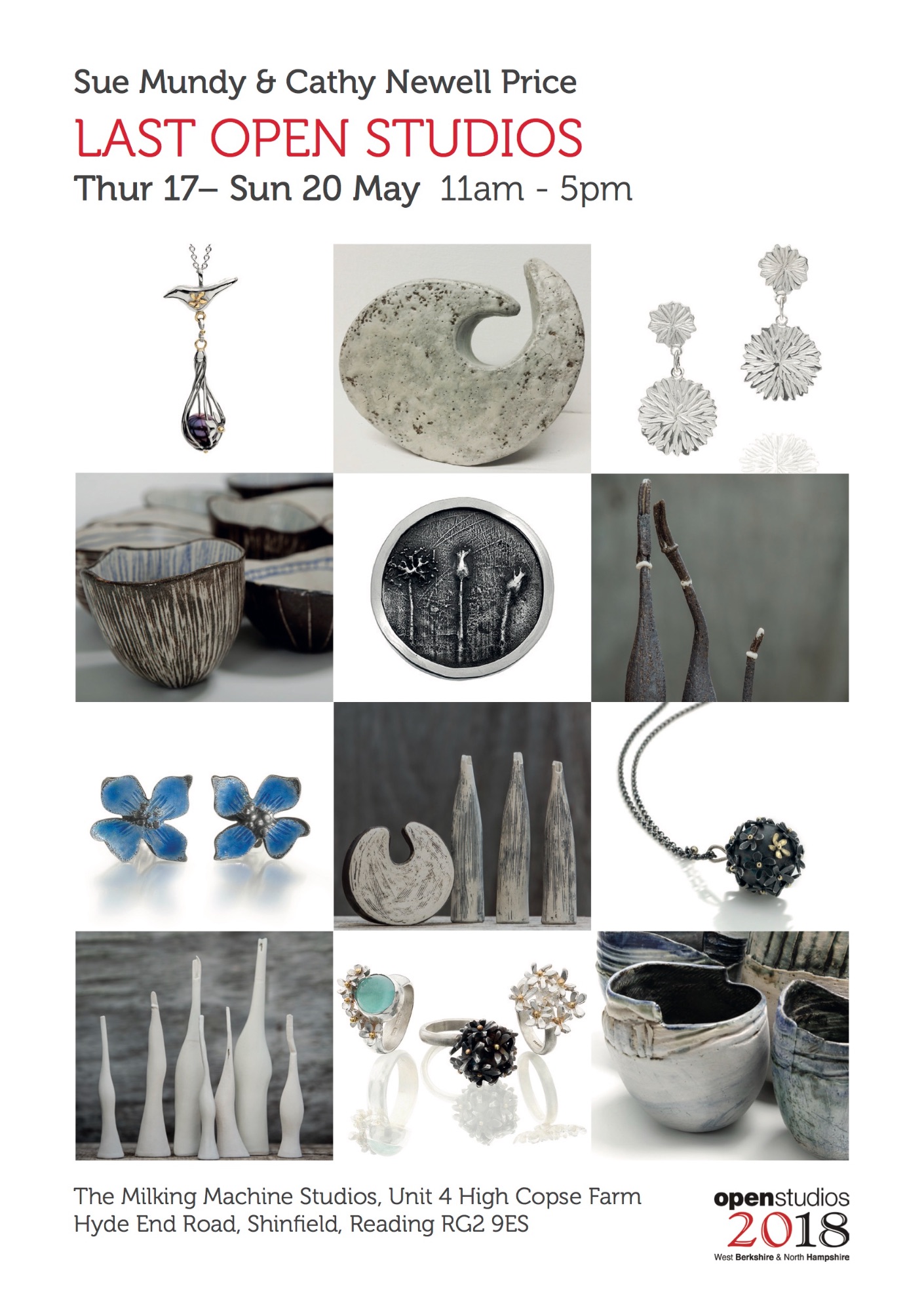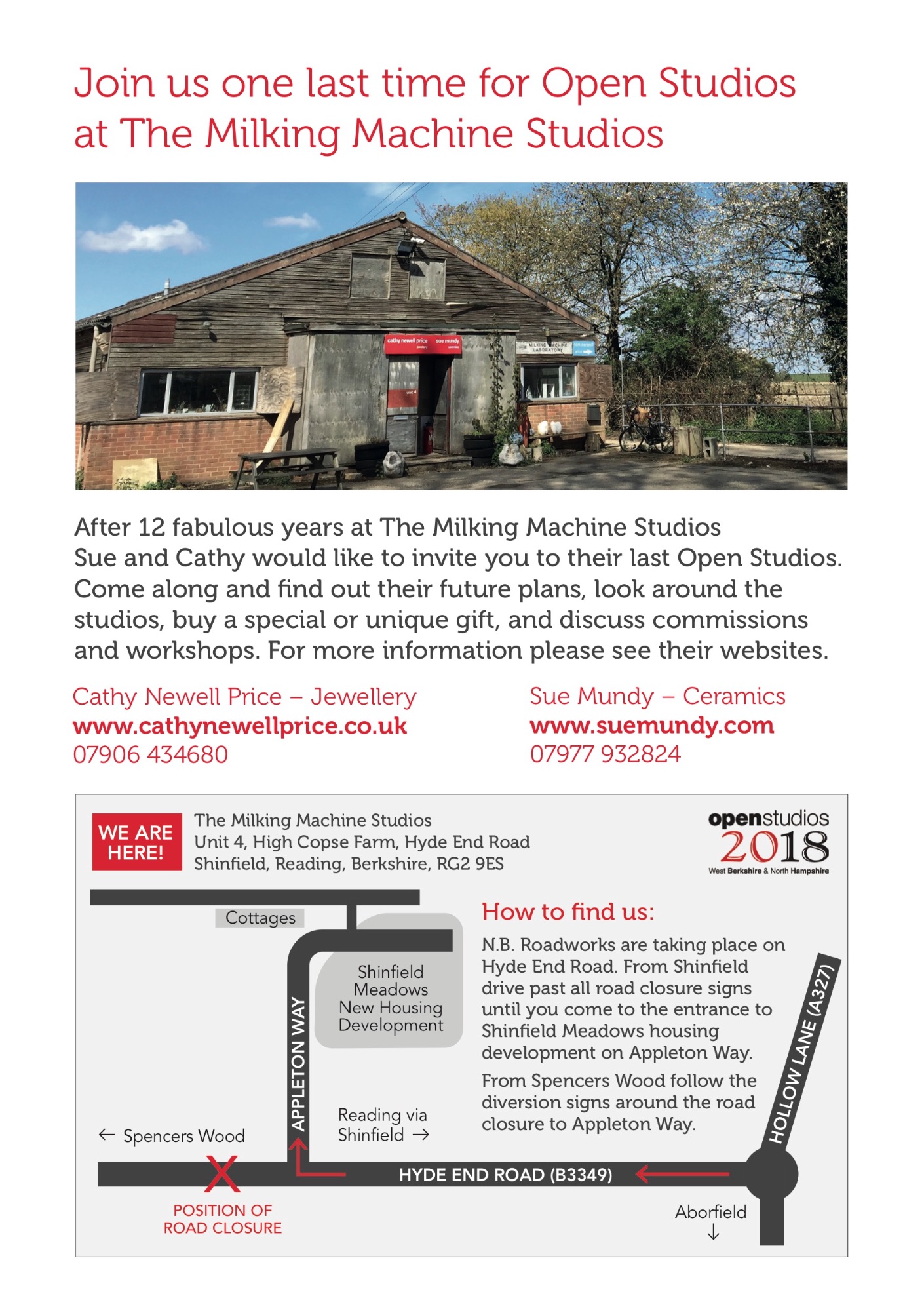 Craft in Focus Wisley Gardens 3 - 7 May 2018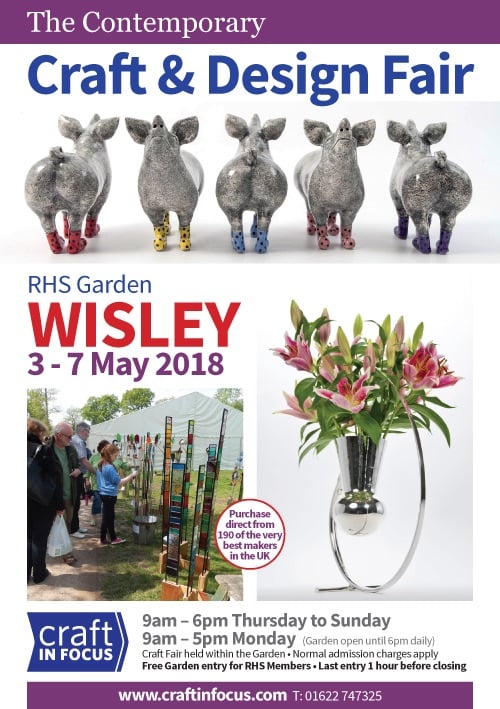 I shall be at Craft in Focus Wisley Gardens 3rd - 7th May 2018. You will find me in Marquee C, stand number C07. The gardens are really beautiful this time of year so it is a great day out. For more information visit the Craft in Focus website.

Trade buyers come and visit me on Stand CR711 at Craft London. The Craft section of the Top Drawer show is upstairs at Olympia. More information about this Trade only show can be found on the Top Drawer website.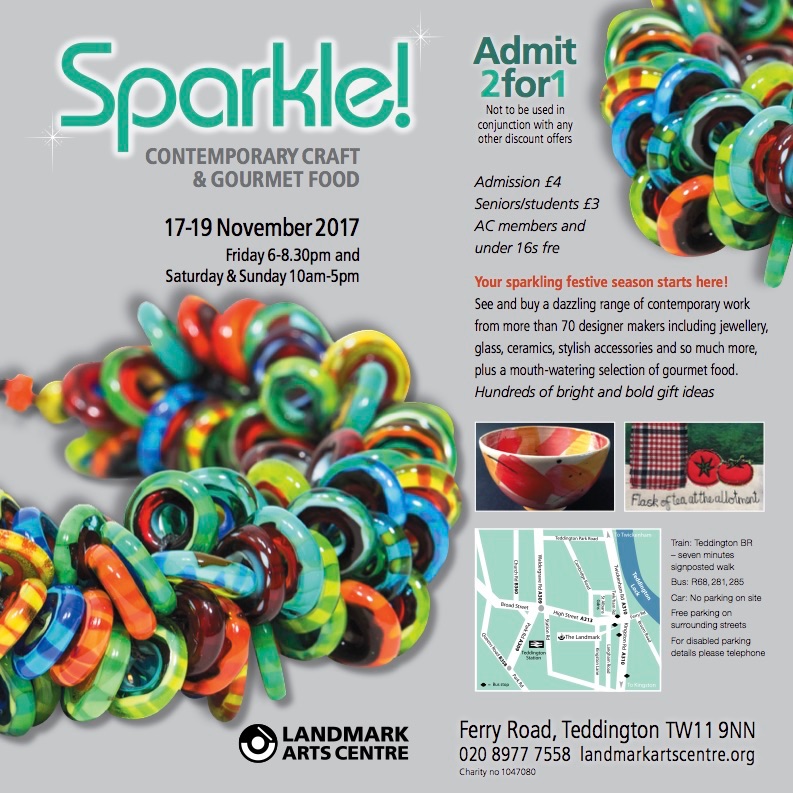 25 -28 August 2017
Marquee G, Stand G34
Stonor park, Henley on Thames
Open 10am - 5pm each day
Free entrance for RHS and English Heritage members (remember your membership card)
Book tickets online at least one week in advance to receive £2.00 off each adult ticket.
Make a wide band silver ring at City Arts Newbury 17th August 2017 with Cathy Newell Price
This workshop is now sold out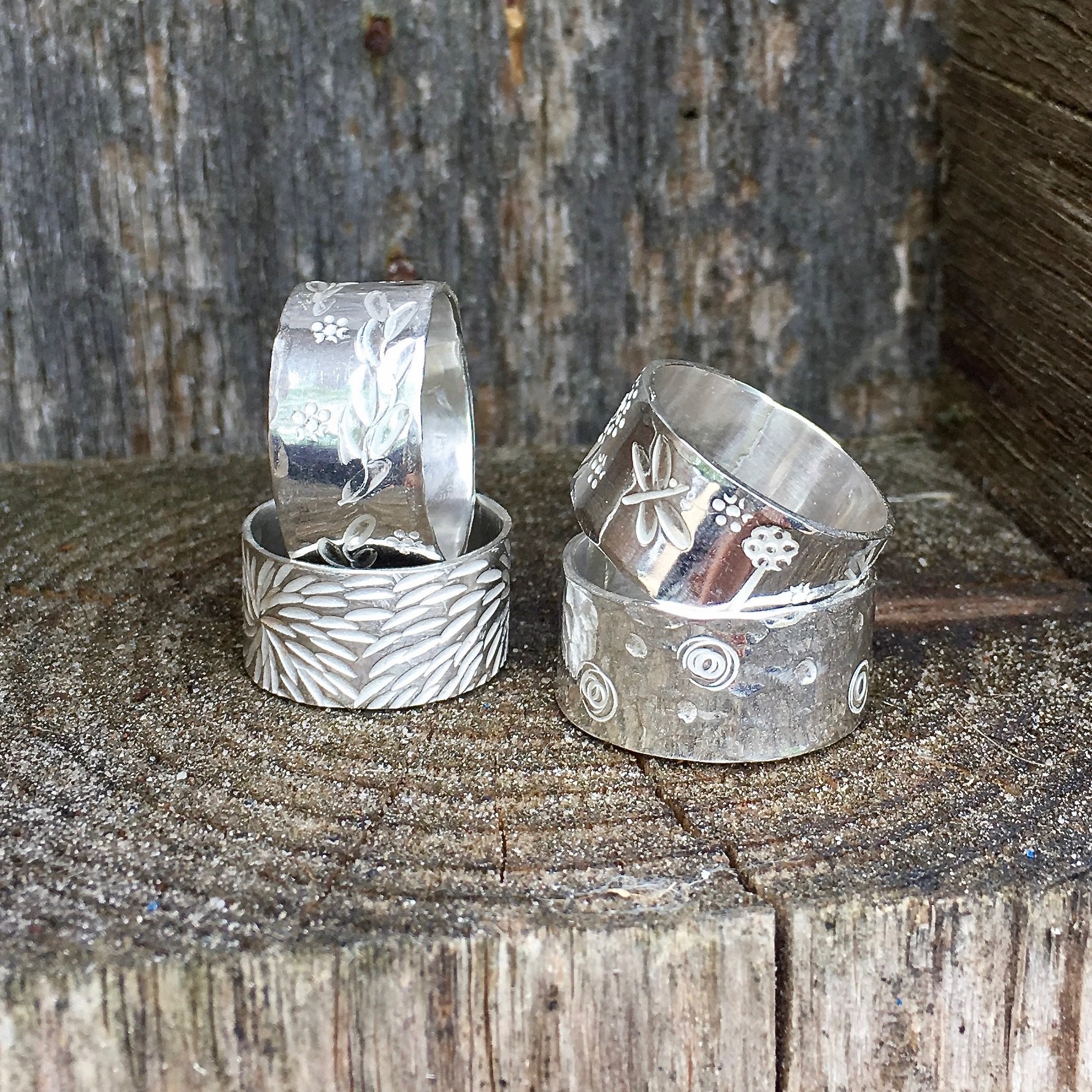 I am running a one day workshop for beginners or those with a little experience in making jewellery at City Arts in Newbury on Thursday 17th August 2017. All booking are made through City Arts. Here is a link to the website : City Arts Newbury all bookings can be made by emailing Donna at info@cityartsnewbury
I am getting ready for my first retail show of 2017 - I will be exhibiting and selling my jewellery at Craft in Focus in the beautiful RHS gardens Wisley. The show is open Thursday 27th April - Monday 1st May, you will find me in marquee B, stand number B45. You can find all the details about the show on the Craft in Focus website. Hope to see you there!
March "Meet the Maker" on Instagram
I'm taking part on this month's Instagram Challenge, one post a day to see behind the scenes for designer makers, you can see studio shots, tools, raw materials, work in progress and so on. You can see my feed below and if you use instagram check the hashtag #marchmeetthemaker to see many other posts on this theme.